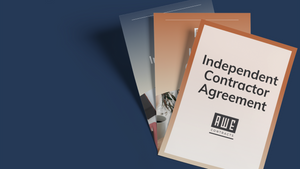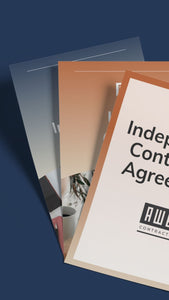 Need a Contract?
Invest in Canadian, lawyer-drafted and customizable contracts.
#1 in Canadian, Downloadable Contracts for Entrepreneurs
Coach? Entrepreneur? Creative? We've got you covered on all fronts. Instant Download
No expensive lawyer fees or long waiting period. Secure clients, faster. Canadian-Made
Written according to the most recent, Canadian law. Top Lawyer Drafted
Written by Darielle, an experienced business lawyer and 2x entrepreneur.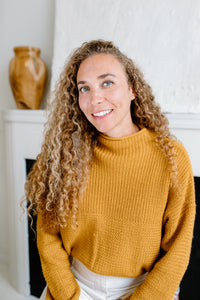 Hi! I'm Darielle.
I'm a corporate lawyer and 2x entrepreneur, based out of Toronto.
As an entrepreneur, you have enough on your plate. The last thing you need are expensive lawyer fees or contracts that don't protect you.
That's why I created AWE Contracts.
You need lawyer-drafted, customizable, affordable and Canadian-made contracts.
Let's protect your business, so you can go back to focusing on your business growth.
LEARN MORE
"AWE has been a life-saver, they're robust AND easy to understand. The templates are super straightforward to use and I can relax knowing my company and my IP are well-protected."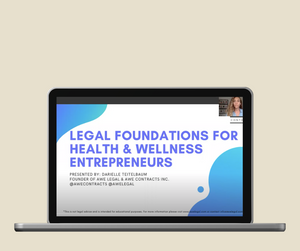 Free Webinar
Calling All Health + Wellness Entrepreneurs!
Sign-up to receive an in-depth recorded 45 minute webinar on the legal foundations for health & wellness entrepreneurs (or any entrepreneur!).
Take Me there